Our Solid Track Record includes esteemed clients from public listed companies,government institutions, MNCs & award winning SMEs listed below:
In this internet age, armed with just a Mobile Number is NOT ENOUGH!
You will need your very own website to build your Online Branding in your Geographical Targeted Market. 
You should have your own "online store" to promote your current and new listing. A place whereby your client or referral can update themselves with your business! You can also collect Targeted Audience email in the website. 
With a professional looking website, you can let house owners sign up into your mailing list. You will also save $1000+ on unnecessary Flyer printing/distribution in the long term.
Normal web design company will charge you $2,500+ for a simple 3-5 pages website, and DO NOT allow any amendment to be done. And online classified ads platform will give only you a dull standard looking "minisite" kind of template that make you look unprofessional.
We in eSingaporePromotion.com, is the Cheapest & Most User Friendly Website Builder in town!
Click on the image below to view all the 75  Premium WordPress Themes available for you to choose for your own website.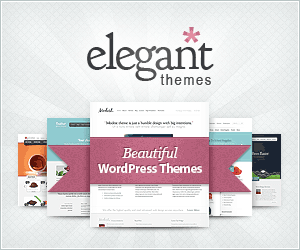 For only $125 per month ($1500/year), you will get:
1 ) Your personal Top Level Domain Name for 1 year (.com/ .com.sg only) – worth S$50. 
2) Premium WordPress Theme ( choose your theme by clicking the image above) – worth S$50 
3) 1 Year Website Hosting – worth S$200 
4 ) Domain/ Keyword Research – worth S$200
5 ) Max. 5 pages Standard Website – worth S$1,500
6 ) One 2 mins. slide show video embedded into your website. ( customer has to provide the video)- additional S$100
7 ) Up to 3 professional Email accounts (eg. YourName@YourDomain.com) for the front end. No more using Free Yahoo or Gmail email which is unprofessional. – Additional S$$300
8 ) Website is on-site SEO Optimized for search engine. – worth S$500
9) Website Backoffice access for self updating & amendment as and when you like. – S$500
Over $3,000 worth of value for $1500 per year ONLY! ( more than 80% Discount OFF Regular Price)
50% Deposit payment upon confirmation of order.Balance upon website delivered.
Lead Time – 7 to 14 working days.
Annual Renewal Fee is $388.
(Please note that there will not be any transfer of website or/and email to your new hosting if you do not renew your package with us.We will not be liable and responsible for any loss of business,contacts or whatsoever in the event of your termination of the service. We reserve the rights to cancel any order if not enough information or content is provided by the customer after 60 days from the invoice date.)
Please place your order below.
Our phone is installed with caller ID and recording. All incoming email IP address is recorded. All nuisance calls and emails will be reported to the police and prosecute to the full extent of the law.